Today: Dream Cancel/Orochinagi KOF98UMFE Steam Social Matchmaking Event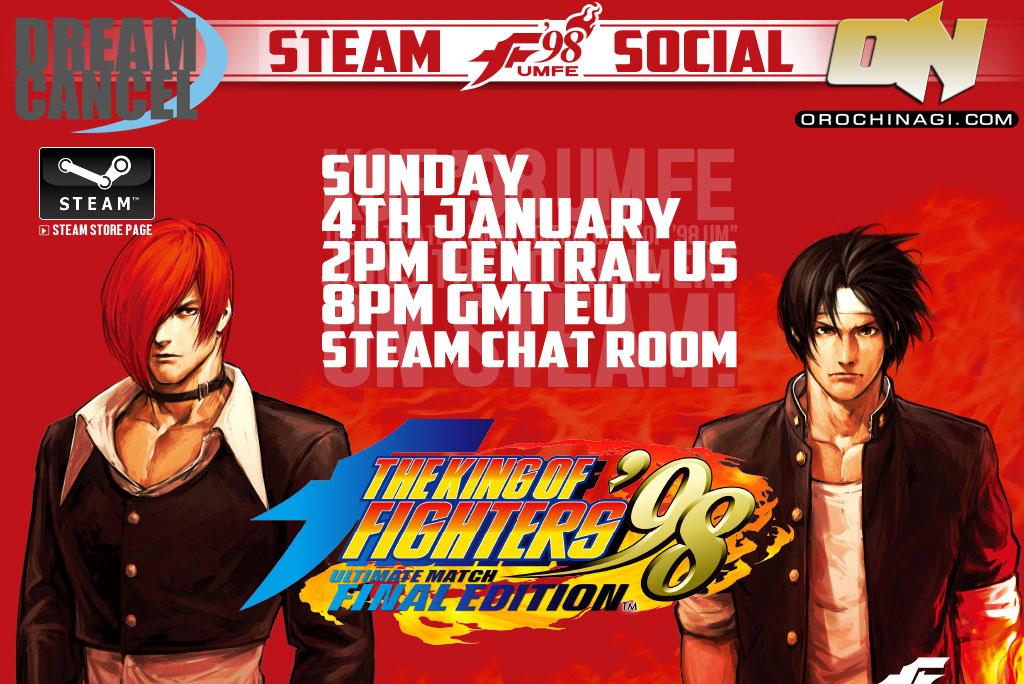 Today at 2pm Central Time (12pm Pacific, 3pm Eastern Time), be sure to hop in the King of Fighters 98UM Final Edition Group Chat on Steam for regional matchmaking! We will be sharing with room with Europe players at the same time who will be matchmaking in their region too.
Can't find the group chat? Be sure to be already logged in on Steam, and you will find it in the community hub for the game:

This is a good opportunity to build up your friends list, test the latest public beta and that chat KOF with other players in different areas!!!